The underestimation of college graduates' capabilities is slowly decreasing. In fact, job opportunities for grads have seen an increase of 12% between 2019 and 2020.
What is driving this shift towards giving more opportunities to fresh out of college youth?
It is quite simple. Companies are starting to recognize that college graduates are tech-savvy, enthusiastic, and they compensate for the lack of experience with volunteering, college clubs, and internships. They are the perfect choice for an entry-level position and they bring possibilities of shaping them into competent and loyal employees.
As the employers' attitudes towards graduates improve, the pursuit of talented grads is getting more challenging. You need to step up your game to recruit promising individuals. Look beyond college career fairs and online job postings.
If you want to improve your chances of successfully recruiting and hiring college grads, consider these tips.

Tips to hire College Graduates:
1. Time Your Recruiting Efforts
"Better three hours too soon than a minute too late," Shakespeare famously wrote. Let this thought be your mantra in the recruiting process.
It's better to begin earlier with your recruiting efforts than to struggle with a scarcity of applications later on. Try to time your recruiting activities to match the graduate's academic calendar.
Most of them will go on the job hunt shortly before they graduate. Bear that in mind when putting your recruitment in motion.
You want to be up and active when the majority of grads enthusiastically start looking for a job. That first wave will bring you the best and most diversified options.
Discovering the right candidate takes time. So, you want to keep your possibilities at a decent level until you find what you've been looking for. When you can take your time and don't rush the recruitment, your chances of finding the perfect match will be much higher.
2. Build and Highlight Your Employer Brand
Gen Z and Millennials want more from the workplace than a paycheck. They want to take pride in their job.
The younger generations are generations of strong beliefs, ethics, and standpoints. They are the generations that grew up with endless availability of information and they know that they have a choice.
Being a company that graduates would want to work for will lay the foundation for recruiting top talent.
Put under the spotlight what your company stands for. Develop a unique brand identity that candidates will be able to relate to.
Some of the ways to build and promote your employer brand are:
Tell your story
Present your mission and vision
Emphasize your greater goal
List your beliefs and values
Share employees' testimonials
Replace employer-employee attitude with "we are a team" attitude
Publish behind-the-scenes content
Invest in your social media marketing

3. Set up a Graduate Career Page
For young people, everything happens online. If they need information, have a problem, or want to kill the time – the internet is where they go. For this reason, you should boost your online recruiting efforts with a graduate career page.
A graduate career page is a page on a company website dedicated to hiring graduates. This page should be specialized for attracting and recruiting recent grads.
Adapt this page to your target candidates. Create a well-designed, engaging, and attractive segment for potential graduate candidates. Add images and videos to make it more appealing. Don't forget to use a friendly and more casual writing style that will resonate with a younger audience.
Put up testimonials of employees who came to your company as grads. Hearing success stories will grow the candidates' interest. This can elevate that "This could be me" thought.
Optimize the page to make it discoverable by potential hires. Use relevant keywords to bring job seekers to this page. Also, you can include a link to this page on social media or your job postings.
4. Use Social Media Recruiting Strategy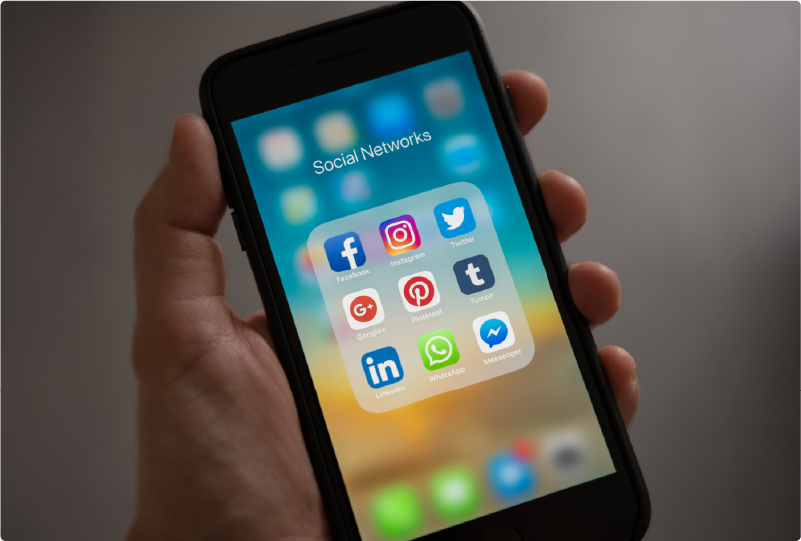 Social media can be a powerful recruitment tool. You want to seek graduate talent on their territory – social media platforms.
Use networks like Twitter, LinkedIn, Facebook, and YouTube to spread awareness about your vacancies. Start a proactive search for candidates and establish a relationship with them.
LinkedIn, for example, allows you to connect with graduates that seem promising. Don't wait for them to come to you. Take the matter into your own hands and approach the best talent before someone else snatches them.
You can use Twitter to post content with relevant keywords that would attract graduate candidates. Do the same with Instagram and Facebook.
It's imperative that you create content that graduates will be drawn to. If you need ideas for informative and well-written social media content, resort to free online sources. Free essay and flashcard database https://subjecto.com/ can help you with that. You can use this high-quality, educational website to get inspiration for social media posts.
We also mustn't forget to mention the power of video in recruiting. Companies like Siemens, Shell, and Deloitte create videos about their graduate programs and post them on YouTube. Considering that this platform has 2 billion active users, they have a good chance of catching a graduate's eye.  

5. Reach Out to a University's Career Center
University's career center can help you introduce your company to candidates and discover the perfect graduates for your company culture.
Take on the role of a benefactor. Get involved in actives organized by the career center. Establishing a relationship with the center and graduates can streamline your employee recruitment.
How to contribute to this community, you ask?
For example, you can sponsor events related to your niche. These types of events will gather graduates that are in your industry and familiarize them with who you are and what you do.
6. Adapt the Requirements
The biggest mistake in graduate recruiting is demanding work experience. The research found that 61% of "entry-level" jobs ask for 3+ years of experience. Such impossible requirements can turn away many grads with great potential.
Rethink what you want to put the focus on. Instead of hands-on-experience, bring attention to skills and grads' ambition. You can look at candidates':
Transferable skills
Extracurricular activities
Volunteering
Internships
Part-time jobs
Another aspect that is worthy of your attention is their emotional intelligence. The ability to accept feedback, manage emotions, work with others, and overcome stress can be of huge value to the company.
If you are using an AI-powered matching engine, set your parameters to give equal importance to the candidate's skill set. Modify everything from job posting to the selection process to suit the newly prioritized requirements.
Conclusion
It may seem that there is plenty of fish in the sea when it comes to graduate recruitment, but the reality is different. Finding competent grads who can benefit your company is a challenge. Everything from the time you start the search to the channels you use matters.
Apply these tips if you want to notice a positive change in your recruitment strategy. Don't just rely on the good-old job posting on a single website. You need to diversify and amplify your efforts to make a successful hire. For recruiting help, go to Skillate and get automated AI-powered resume matching.